Suite Main Page
Note: the Home Page refers to the page located at Servers > AcuGIS Enteprise Suite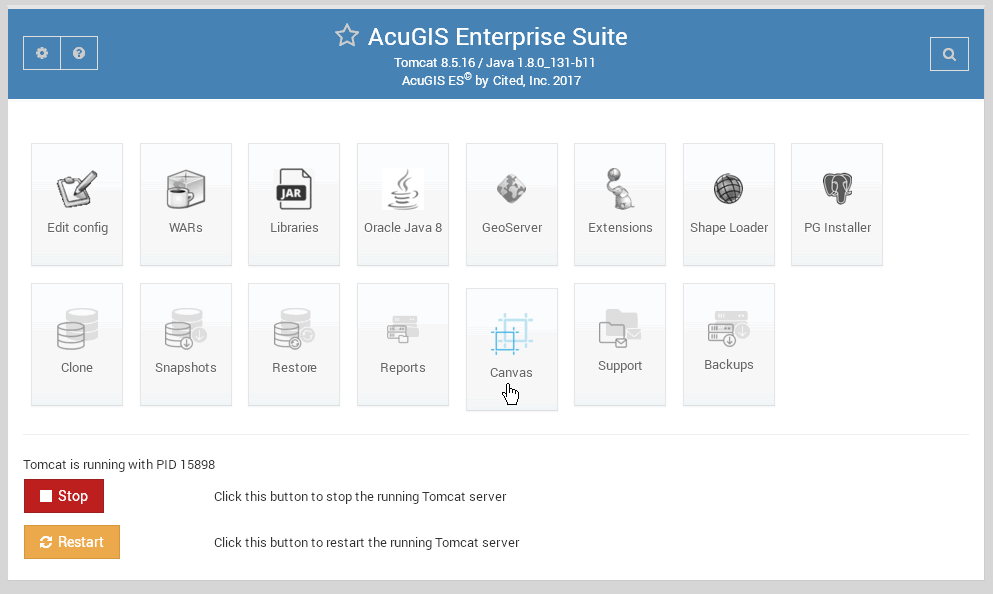 The AcuGIS Enterprise Suite home page is located under Servers > AcuGIS Enterprise Suite
At the top of the page, the current Tomcat and Java is displayed.
If an update is available for either, a green "Update" button will appear.
The home page contains the main navigation buttons for:
1. Editing Tomcat Configuration Files
2. Deploying and Undeploying WAR Files
3. Java Manager
4. GeoServer Extension Manager
5. PostgreSQL Repository Manager
6. PostgreSQL Clone
7. PostgreSQL Snapshots
8. PostgreSQL Restore
9. ESRI Shape File Loader
10. Canvas
You can customize all aspects of the home page via the /webmin/acugis_es directory.
Be sure to back up all files prior to making any changes.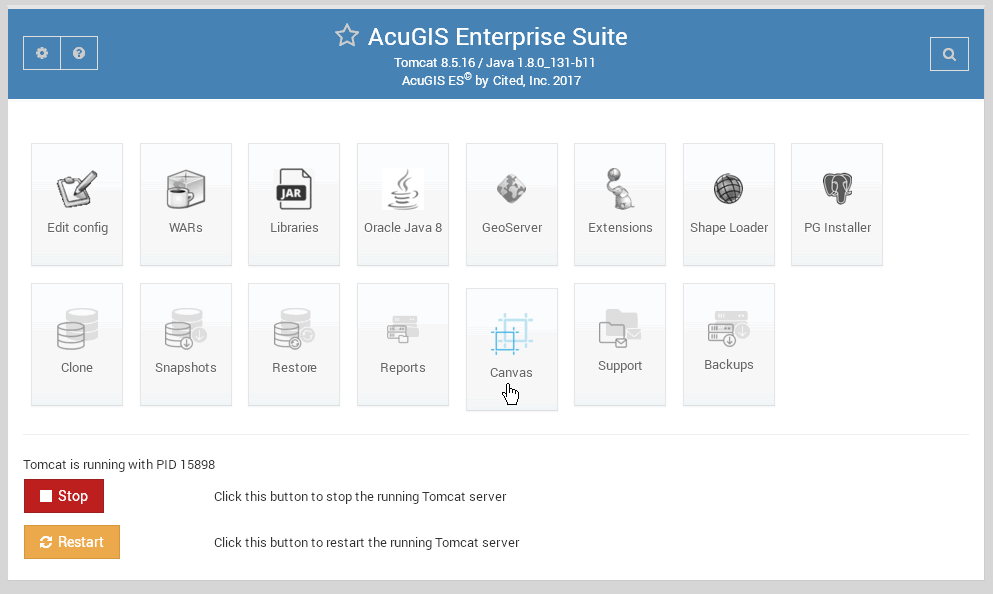 Next: Read the manual or jump to component pages below.
Important Be sure to also view the sections below:
Moving the GeoServer Data Directory